Nowadays, with the industrialization in all countries of the world, there are more and more poisonous food coming to market. More and more people are going to get diseases like cancers. This is the reason why food safety is prioritized over anything else. Especially with fresh fruits and vegetables, it is by dint of the greedy of businessmen, they tend to use chemicals to stimulate the growth of their agricultural food regardless of the warning that it will harm the health of end users. So among spreading fruit and vegetables that can not be determined the origin, how can we choose
fresh fruits and vegetables
for your beloved people in your family? The term "fresh" is determined by its non-poisonous standard and newly coming.
Today article will show you how to choose correctly which is fresh fruits and vegetables on the market. Do not pass it if you are a caring people who want to take care of yourself and your family, especially for the housewife.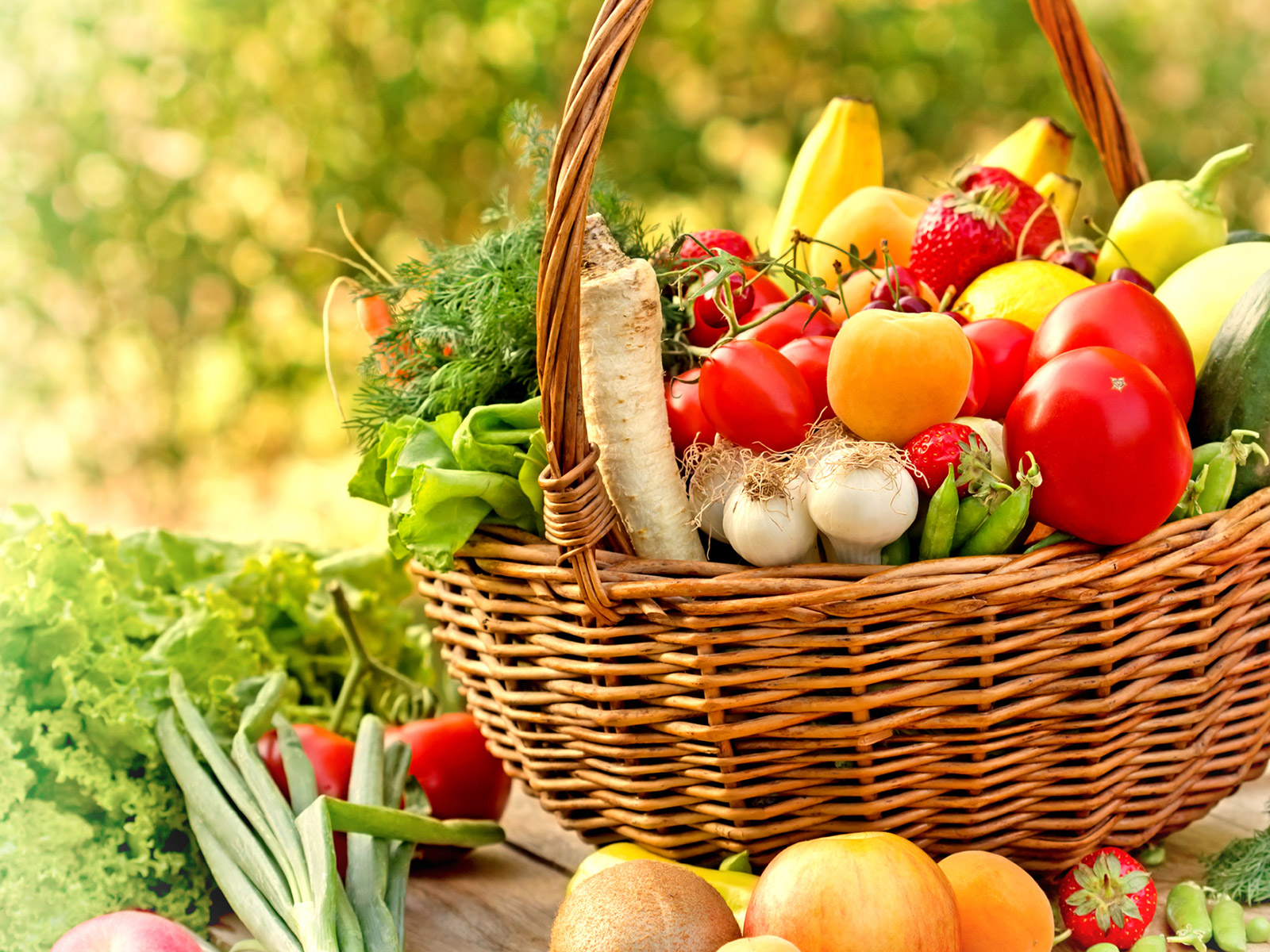 1/ Choosing the Color By Which It Is Supposed to Be
Normally, when you are an experienced housewife, you will definitely know the color of each type of fruit and vegetables you often buy. Some fruit have green when ripen, some have red or yellow. Regarding to vegetable, 95 % of them have green. So you should only choose right color to have fresh and best quality food for you.
When fruit has been handled a lot they will be damaged and its color will not remain the same color with the fresh one. Usually, there will appear some black spots with damaged fruit. So keep skipping with these foods. At the same time, when vegetables turns yellow or other color as unusual, do not trust in this and choose for you with green vegetables.
2/ Taking Food with Reliable Origin, and Saying No With "No Clear Origin"
In order to choose the fresh fruit and vegetable, you had better make a list of nutrition from these food for your daily meals and classify their origin. By classifying group of fruits and vegetables, you can know the where they come from, which let you partly know the quality of them.
Do not make light of this process because origin of food can significantly decide its quality. For example, Japan, New Zealand are those of countries with much experience for farming. Their process of growing is strictly followed high standard. So you can trust that these countries often provide fresh fruit and vegetables. Vice versa, with countries like China, they have a bad reputation for its farming because the food is always poisoned with chemicals. There are many cases that people are poisoned after eating food from China.
So if you can classify the origin of the vegetable and fruit that you usually use for your family, do ignore the one with bad reputation of farming in term of chemicals abused or no original or quality certified food. This can help you a lot in saying no with unqualified fresh food like fruit and vegetable.
3/ Do Not Taking the Fruit or Vegetable That Are Put on First Row on the Shelf in the Market
Even you can choose the market with reliable origin, the position of food that are demonstrated on the shelf in the market decide a lot about whether it is fresh or not. It is helpful experience that, fruit and vegetable is food that can be stored in short time, if time lasting without being used, these food can be ruined easily. So in order to sell better, seller tend to demonstrate food that is less fresh food in the first row for the position that customers can get best access to, for them to easily pick up it, or else, their products will become ruined without getting any turnovers. You know the basic rules for distributor is first in and first out. So the will sell the aged food first, then the newcomer one. So, if you want to buy a particular types of fruit or vegetable, do remember to ask the sellers to show for you all of hidden ones, for you to choose the best one.
4/ Paying Attention to Which Season in Year
Season decides a lot about the availability of fresh fruit and vegetable. Because each type of vegetable can be adapted to one type of whether only. So, by dint of knowing exactly which season gives which type of fruit or vegetables, you can choose fresh food accordingly.
Do remember that when you choose fruit or vegetable that are rare in the season, it is possible that you have chosen the one with chemicals that lengthen life and enable the fake fresh to last season to season. Therefore, if you are smart buyer, keep staying away with rare fruit and vegetable in the season, or if you really need these for your meals, do consider strictly about all other elements to find out if they are really up to the quality standards.
5/ Label on Fruit and Vegetable Package Are Also the Element by Which You Can Know About Their Freshness
When you are going to shop around to choose your food, do not hurry to pick up the one that do not have stamps or marks of quality certification that provided by authorized organization.
Fruit and vegetables are often certified by stamp. Each that have up to quality standard is stick with some stamps to indicate that this type is safety for users. And those do not follow the safety and quality standard is removed from the market. However, again, the greediness of people is always endless. Sometimes they used low quality foods to sell in another place with lower price. So, be conscious to choose fresh fruit and vegetable.
By 5 ways mentioned above, you should consider to have best decision when going to shop around to choose fresh food like fruit and vegetable. Especially if you are a housewife, taking care of health for all member of your family is the most important things. Do not hurry to skip the strictness on choosing fresh food.